CTA provides a wide range of theatre arts education, including:
Audition workshops, including the basics of how to audition and how to get noticed by the production team.
Workshops with multiple sessions in fall, winter, and spring semesters, held weekly over an eight-to 12-week period focusing on the development of the total performer and ending with a performance for family, friends, and the general public.
Special masterclasses are presented periodically with highly regarded professionals in different areas of the theatre arts.
"Behind the Scenes" training is presented to all production participants and walks them through all the aspects of the physical theatre.
These programs give each participant the opportunity to learn the basics of theatre, expand their imagination, develop voice, dance and performance techniques, and much more. All training, workshops and camps are aimed to specific age and skill groups.
CTA is committed to making theatre education available to all, regardless of income status. If tuition poses a financial hardship, scholarships and payment plans are available. For a payment plan or scholarship information, contact CTA's Executive Director April Forrer at aprilforrer@childrenstheatreofannapolis.org. Queries will be kept confidential.
Search Classes & Camps
Events Search and Views Navigation
Event Views Navigation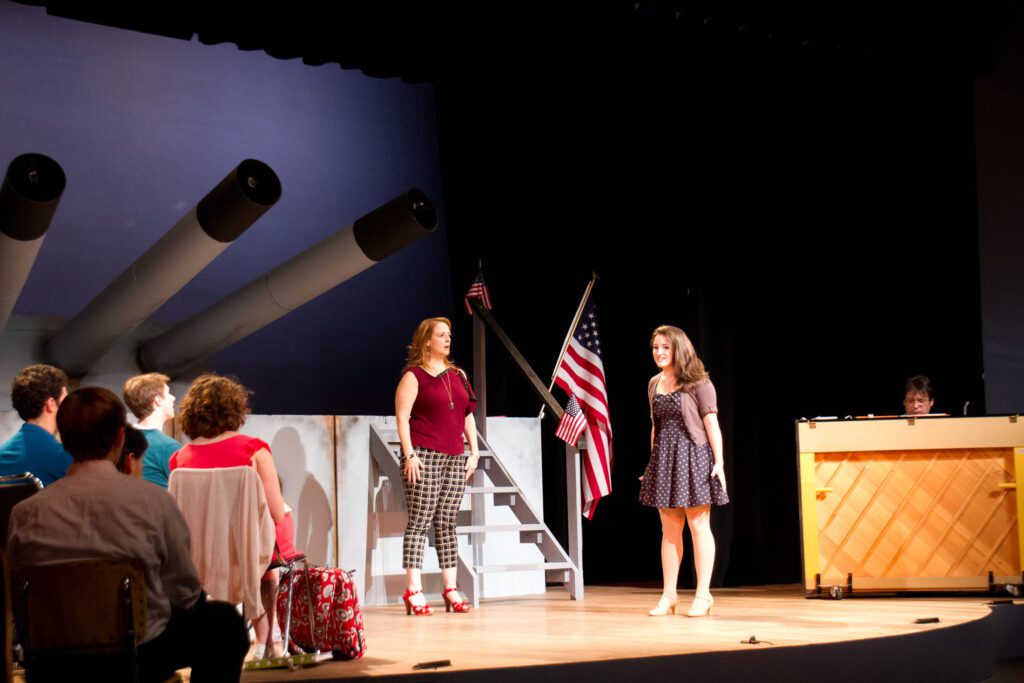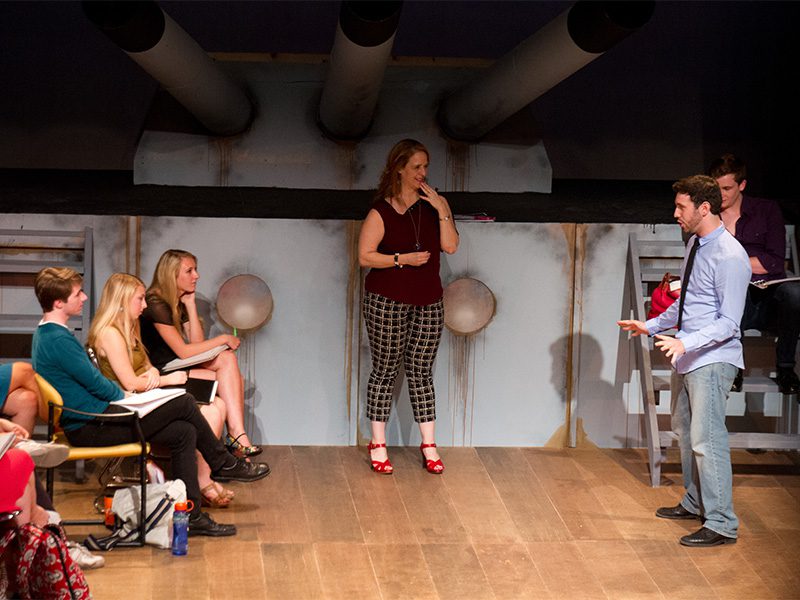 The Fine Print
Registration is required for all workshops. An Annual Registration Fee must be paid annually for students to participate in theatre arts education sessions. The Annual Registration Fee is $20 for one or more students per family and is valid from July 1 until June 30 annually.
Students are required to wear comfortable clothes and sneakers or closed toe shoes (no Crocs, sandals, flip-flops or skirts without pants/leggings worn under the skirt.) Students are not allowed to bring cell phones, toys, games or other electronic devices. A telephone is available for emergency use.
​All workshops are located at CTA's theater complex in Bay Head Park, 1661 Bay Head Road, Annapolis, MD 21409. For more information, email CTA at info@childrenstehatreofannapolos.org or call 410-757-2281.
Cancellation Policy:
Minimum of 3 weeks prior to camp: Full refund minus annual registration fee
2 weeks prior to camp: Refund minus $95 ($75 administrative fee + $20 annual registration fee)
First day of camp or later: No refund
​Check-In/Out Policy: Please know that the purpose of all this is for your student's safety and well-being. Thank you for your cooperation and for helping our program run smoothly!
Students, including teens, must be checked in and out by a responsible adult. Please sign your student into their class and say hi to the teacher or supervising adult. This will help us to know who you are!
If you will be more than 5 minutes late picking up your student, please call the Instructor or our office at 410-757-2281 to let us know.
Please notify the teacher if another adult has your permission to pick up your student that day. Parents must understand that once their student is signed out, they are no longer the responsibility of Children's Theatre of Annapolis.
Our team is composed of highly qualified teaching artists and dedicated educators who are passionate about working with children in the performing arts. If you're interested in teaching at CTA, please contact Education Director Jason Kimmell at education@childrenstheatreofannapolis.org.
Heather Bagnall
Heather is an actress, dancer, model, choreographer, director, playwright, arts educator and Co-Founding Artistic Director of Tasty Monster Productions which has produced original and additional works since 2011. She studied with the Everyman Theatre, Baltimore Theatre Alliance, The Actor's Center, Washington, DC, In-Flight Aerial Theatre, The Trapeze School of New York in DC and The Second City in Chicago. Heather has performed extensively across the United States and throughout Europe and has been touring her original work SINGLE MARRIED GIRL, voted a top ten solo show at Edinburgh Fringe Festival in 2014, since2011. Additionally Heather is an educator and arts consultant working with non-profit arts organizations in Maryland, DC, Virginia, and New York. Heather performs regularly with the 29th Street Playwrights Collective in New York and is a Founding Member and Associate Director of Stratford-Upon-Duncan
Atticus Cooper Boidy
Atticus Cooper Boidy is a local director and teaching artist who has produced a multitude of productions throughout Maryland. Under the tutelage of Angie Germanos, he began his directing career during his high school years. Teaching credits include: Indian Creek Upper School summer camps (2018), Stageworkz, Theater in the Park, CTA. Directing credits include: Severna Park Elementary School, 2nd Star Productions, Silhouette Stages, Colonial Players(Neil Simon's Rumors), Severna Park High School (Cinderella Enchanted Edition), CTA(Madagascar JR & Chitty Chitty Bang Bang JR). Outside of directing, Atticus has worked in multiple theaters for lighting design, stage management, set design, and scenic artistry.
Alyssa Cox
Alyssa Cox is an operatic soprano and voice teacher. With a Bachelor and Master's of Music from the Oberlin Conservatory of Music and postgraduate study at the Indiana University Jacobs School of Music, she began teaching at the Oberlin Conservatory in 2005. Currently Alyssa teaches private voice at Voix Vocal Studio, Anne Arundel County's PVA voice program,& CTA. She focuses on the connection of the mind and body while incorporating dramatic connection to text and style, plus an in depth knowledge of anatomy and kinesthetics to free the voice. In addition to her private studio and busy performing schedule, Alyssa is a guest teaching artist AA County's PVA voice program & CTA. Alyssa's success as a teacher stems from her current study under renowned mezzo soprano Elizabeth Bishop, Lorraine Manz at Oberlin, sopranos Costanza Cuccaro and Carol Vaness at Indiana University, private study with pedagogue Joan Patenaude-Yarnell, and having coached with legendary mezzo-soprano Marilyn Horne.
José de la Mar
José has been an active member of the local theatre scene for many years now. He is a professional actor working on local films, commercials and industrials. The most recent role for José has been that of "stay-at-home dad" to his son, Lucas and daughter, Liana. Theatrically speaking, José has performed with or directed for Do or Die Productions, Spartan Lyrical Society, Bowie Community Theatre, 2nd Star Productions, Musical Artists Theatre, Merely Players, Spotlighters… just to name a few. He has also taught several classes and workshops+ directed five shows right here at CTA!
Katie Gardner
Katie is a physical education teacher for AACPS with a passion for the stage. Dance classes at the age of 4 led her to find a home with CTA in 2000. Over the next 7 years with 9 CTA productions to her credit, Katie developed long-lasting friendships and a continued love for the performing arts. Her minor in theatre at Frostburg University allowed for formal training and many experiences both on stage and behind the scenes. Since graduating, Katie continues to feed her passion by performing with community theatre groups and local bands. Katie is also her school's dance club coach and choreographer for a local drama club.
Trevor Greenfield
Trevor Greenfield is a 2011 graduate of Slippery Rock University (Pennsylvania) and holds a K-12 Music Education degree with a concentration in Voice. He currently teaches K-4th grade General Music at Frank Hebron-Harman and Solley Elementary School for AACPS. He has been singing, performing in plays and musicals, and also playing trumpet for over 17 years. He has been teaching in a public school setting for four years and has directed show choirs, plays, musicals, marching band, private vocal and instrumental lessons, and K-12th grade vocal ensembles. His interests outside of teaching include reading and watching movies and sports. Trevor also served as Music Director for our production of Seussical (2016)
Heather Harris
Heather discovered her love of theatre at age 6 on the CTA stage in Snow White Goes West. 25 years later, she is honored to be sharing her passion and experiences with another generation of performers. Heather has performed extensively throughout DC, Maryland, and Virginia and even for a time at the Disneyland Resort in California. Heather studied musical theatre, voice, and dance at Carnegie Mellon University, AACC, and Suitland High School for the Visual and Performing Arts. She created and runs the musical theatre program for the Anne Arundel County Department of Recreation and Parks where she also teaches dance.
Marie Harrison
Marie Harrison holds her BM in Collaborative Piano and is pursuing a dual MM in Harp Performance and Conducting. She actively works in the Mid Atlantic region as an orchestral and solo harpist, an accompanist and coach, and private teacher. Her pianistic accomplishments include subbing and accompanying for the Baltimore Symphony Orchestra, co-music directing and acting as the staff pianist for the Arena Stage Academy's Musical Theater Training Company, attending the American Institute for Musical Studies (AIMS) as a collaborative pianist working with vocalists specializing in German lieder in Graz, Austria, and holding the position of Music Director at St. James' Episcopal Church, Lothian, where she leads and conducts the choir. As she maintains a career as a collaborative pianist, she equally works as a harpist, having acted as principal for both The Catholic University of America and the Annapolis Chorale, subbed for the Capital City Symphony Orchestra, and worked with the Maryland Lyric Opera. She coaches and accompanies for various studios between the middle school and collegiate levels, performs on degree recitals both as a harpist and a pianist, supports young composers, and is kickstarting a career in writing, having made her stage debut with Bel Cantanti Opera Company.
Jamie Miller
Jamie has performed and choreographed shows in the DMV area for the last 12 years. She is a WATCH nominated actress and a proud member of the cast of recipients of the Ruby Griffith Award for Best Overall Production of 2016. Some of her favorite roles are Adelaide in Guys and Dolls, Gertrude McFuzz in Seussical the Musical, Izzy in Rabbit Hole, and Millie in Thoroughly Modern Millie. In "real life", Jamie works as an Assistant Principal for one of Anne Arundel County Public Schools and is a mom to a Broadway-loving girl, Sophie.
Megan Murphy
Megan received her BA in Musical Theatre from James Madison University & has also trained at HB Studios, TVI Actor's Studio, Broadway Dance Center, plus Joy of Motion Dance Center. She has performed professionally with Equity & regional theaters, as well as many theme parks including Walt Disney World Entertainment, Busch Gardens, & Hershey Park. Performing as a singer & dancer on Norwegian and Commodore Cruise Lines, enabled her to see six out of seven continents doing what she loves to do. Megan has been a spokesmodel and cast in TV/Film spots for FAO Schwartz, Lean Cruisine, & Johnson and Johnson. The past fifteen years she has choreographed and directed for numerous elementary, middle, & high school productions; directed Pippi Longstocking (CTA) plus Beauty and the Beast (Severna Park Middle School & Calverton School), and conducts many masterclasses and workshops for children. Currently she directs & manages her own Musical Theater Company through Design In Motion dance Studio. In her spare time she loves playing with her 3 year old twin boys &continues to have fun with her birthday party business, Curtainup4kids.
Connor O'May
Connor O'May is a Maryland based Actor, Director, and Playwright. They have been working in the area for over 10 years. They have received education from both the University of Tampa and the London Academy of Music and Dramatic Arts. Some of their favorite roles as a performer have been Eddie/Dr. Scott in The Rocky Horror Show (Iron Crow Theatre), and Harry Bixby in A Broadway Holiday (Annapolis Shakespeare Company). Some of their favorite projects as a Director have been I Hate Hamlet (Children's Playhouse of Maryland) and a shortened version of The Nance (The University of Tampa).
Karah Parks
Karah is a graduate from the University of Maryland with a BA in Vocal Performance and a BA in English Language and Literature. She has been doing theatre in the area for over ten years, and is a CTA Alumni. She has served as a Vocal Coach for Severna Park High School's Rock N' Roll Revival for two years, Music Director for CTA's summer camp Disney's High School Musical JR, and has music directed several youth theatre productions.
Emily L. Sergo
Taking a hiatus from a degree in Vocal Performance, Emily has been performing professionally all over Maryland for the past 7 years. Emily started off playing several instruments and was involved in a variety of instrumental ensembles. She later discovered her passion for singing, participating in audition-only State level choirs and festivals throughout grade school. Emily became involved with CTA while in high school, which propelled her to audition for professional and community theatre companies, such as Way Off Broadway Dinner Theatre, Winters Lane Productions, Annapolis Summer Garden Theatre, and Colonial Players of Annapolis, to name a few. Emily also teaches voice, accompanies, music directs, and occasionally choreographs around the area.
Tiffany Shannon
Tiffany Shannon has been studying dance & theatre for over 30 years. She has performed professionally in MD & VA by the age of 10. She has trained at Towson University, The Studio Theatre in DC, AACC, Palomar College and CA University in San Marcos. She has performed on many stages and has been teaching voice, drama & dance for the past 15 years.
Gerrad Alex Taylor
Gerrad Alex Taylor is a DC/MD/VA based actor, director, and voice and speech coach. He received his BA in Neuroscience from The Johns Hopkins University and his MFA in Performance from the University of Nevada, Las Vegas. He currently works at several regional theaters throughout the country, continually showcasing various spectrums of theatre as much as he can. He spends the majority of his time directing and teaching with The Children's Theatre of Annapolis as well as acting with The Chesapeake Shakespeare Company where he is member of their resident acting company.
Luke Tudbull
Luke is an actor and director who has worked all over Europe and the US. He trained at the Central School of Speech & Drama, London, the University of East Anglia, Norwich, the Russian School of Acting, The Actors Centre, London, The Actors Center, Washington DC, and TVI Actors Studio, New York. With his partner in life and art, Heather Bagnall, he is Co-Founding Artistic Director of the award-winning Tasty Monster Productions. His many credits include work in theatre, voiceover, radio, film and television. Luke is a member of British Actors Equity, the American Actors Equity Association, SAG-AFTRA, and The Spotlight.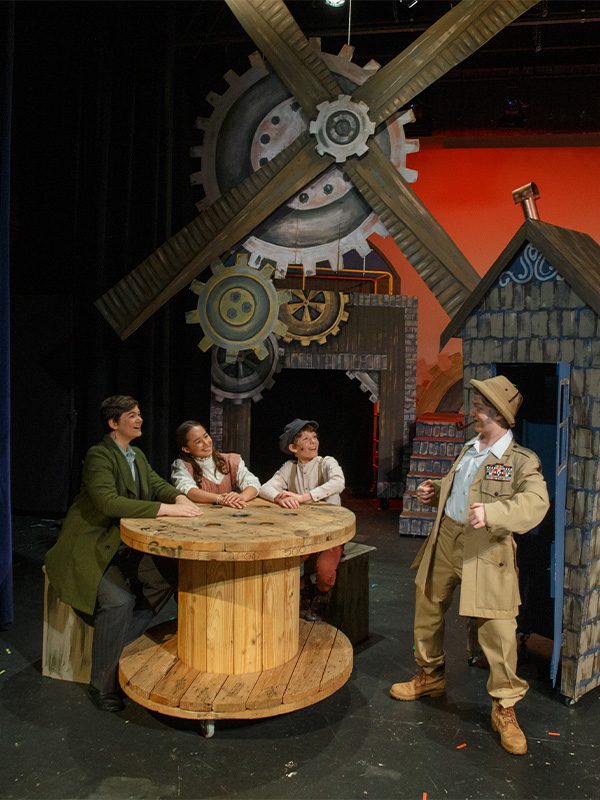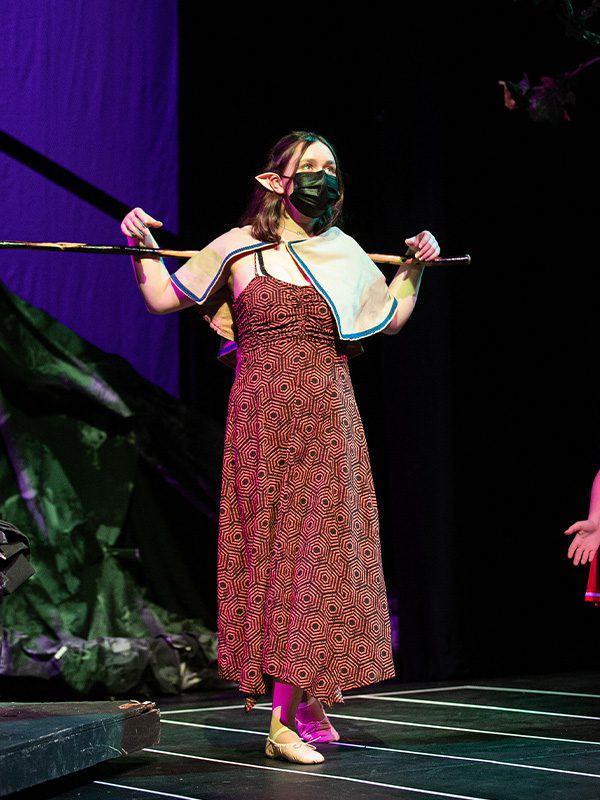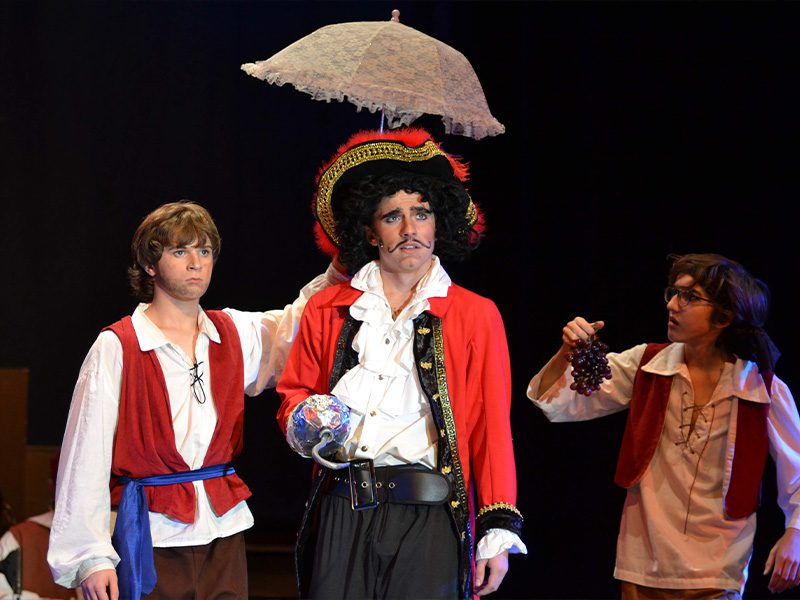 Children's Theatre of Annapolis began more than 60 years ago as a way to introduce and develop the love of theatre for all children. CTA is committed to making theatre education available to all, regardless of income status.
If tuition for workshops and camps or production fees for main stage shows pose a financial hardship, scholarships and payment plans are available. For a payment plan or scholarship information, please reach out to executive producer April Forrer at aprilforrer@childrenstheatreofannapolis.org. Queries will be kept confidential.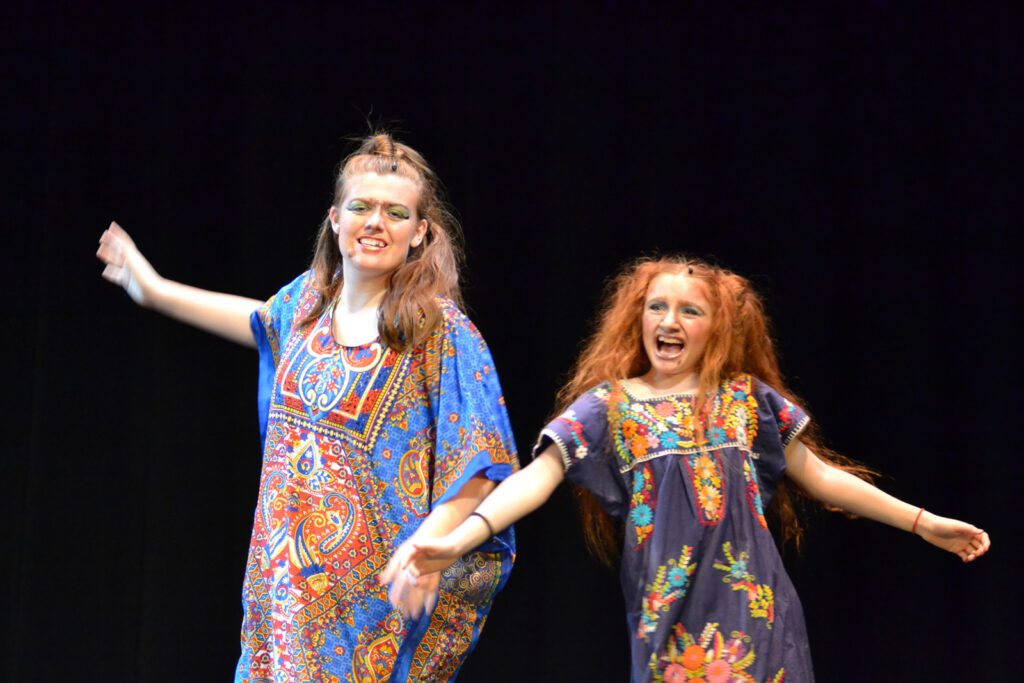 James & the Giant Peach (2017)