Children's Theatre of Annapolis (CTA) is pleased to announce the 2022 winners of the Miriam Wolfe Scholarship: Andrew Wilson, Liam O'Toole and Haven Hitchcock. This is only the second time in the 32-year history of the memorial scholarship—established in honor of CTA alumna Miriam Wolfe, who perished in the 1988 bombing of Pan Am Flight 103 over Lockerbie, Scotland—that three graduating seniors have earned the award.
The top award of $1,500 goes to Andrew Wilson of Bowie, who recently graduated from a homeschool program with dual enrollment at Anne Arundel Community College (AACC). Wilson has been involved with CTA as an actor, sound designer, assistant teaching artist, photographer, stage manager and spotlight operator for more than 10 years and was most recently seen on stage as Lucas Bieneke in November 2021's "The Addams Family." He plans to study American Language-English Interpretation at Kent State University in Kent, Ohio, this fall and hopes to one day return to CTA as an ASL interpreter.
Something so special, so intrinsic, to CTA is the vast opportunities they provide to students," Wilson shared in his application essay. "From sound designing an entire show by myself to going through the artistic building process of a mainstage show, these opportunities have forced me to adjust how I interact, collaborate, and learn from people, all for the better."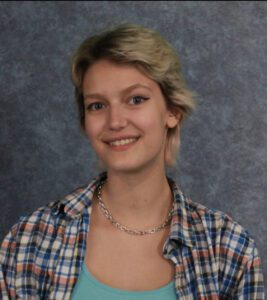 A second scholarship of $1,000 goes to Haven Hitchcock, who first appeared on CTA's mainstage in the 2017 production of "Treasure Island," after beginning in the theatre's education programs. In addition to having appeared in multiple productions, Haven also carved out a niche in tech theatre, serving as sound designer for "The Addams Family" and "Robin Hood." Haven, a 2020 graduate of Annapolis High School, plans to attend Emerson College in Boston as a Film and Media Arts major.
"CTA has fundamentally shaped the path of my creative life," Hitchcock wrote in their scholarship application. "As I ventured more into tech, I found an even deeper love for working with sound design. It was a brand new kind of creative outlet for me, and my ability to get exposure to this at CTA is an opportunity I would have never gotten anywhere else. It's something I will always be incredibly grateful for."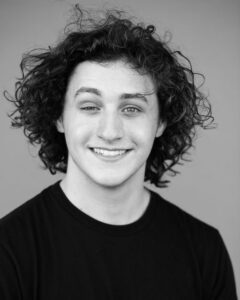 A third scholarship, also for $1,000, has been awarded to Liam O'Toole, a 2020 graduate of Annapolis High School, who has performed in eight productions at CTA. He was most recently seen as Gomez Addams in the November 2021 production of "The Addams Family," and also starred in the titular role in "Tarzan" in November 2019. O'Toole will attend Coastal Carolina University in Conway, S.C., and plans to earn a Bachelor of Fine Arts degree in Theatre.
"I owe my life to [the people at CTA] because they are who truly influenced me, and I wouldn't be who I am today without them," O'Toole shared. "I walked into the theatre for the first time a confused, childish, immature boy with a passion, and I will now leave the theatre a confident, reliable, and determined young man with a dream."
Congratulations to all of CTA's graduating seniors, and thank you for your dedication to our organization.