As 2022 comes to a close, we at Children's Theatre of Annapolis are reflecting on the magic and joy of the past year. We've had trials and tribulations (thanks to COVID-19 and the flu!), but we continue to be in awe of our young performers, our wonderful volunteers and our dedicated patrons.
Before the year ends, we have a simple ask: Support CTA in 2023 by making a year-end donation to our nonprofit organization.
Let's take a look back on the highlights of 2022: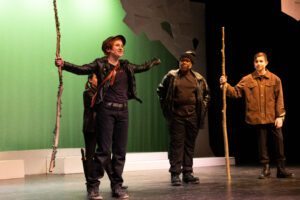 In February, we kicked off the year with an incredible production of the play,
"Robin Hood."
 In its review of the production, 
MD Theatre Guide
said, "The audience, young and old, was transformed by a story that never gets old."
Next up, in May 2022, we mounted the classic production,
"Annie,"
featuring 28 young performers from around the area. Unfortunately, this amazing show was felled by the spread of COVID-19, forcing the cancellation of two weekends—but the cast and crew shone bright during their four amazing shows.
A local blogger
shared details of her evening at "Annie," stating it was "very well done, great sets, and it is amazing how talented these children are!"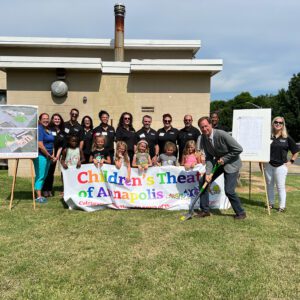 Summer 2022 was full of fun! CTA once again sponsored the Children's Area at Pints for Paws, a fundraiser for the ASPCA, then dove headfirst into its summer camps: a number of weeklong camps with Tiffany Shannon Productions, along with two successful production camps, Disney's "Descendants the Musical" and "Footloose: Youth Edition." 
At the end of July, we were thrilled to welcome County Executive Steuart Pittman and Delegate Heather Bagnall for a ground-breaking ceremony on our annex buildout. Stay tuned for more details on when we expect to open the new building!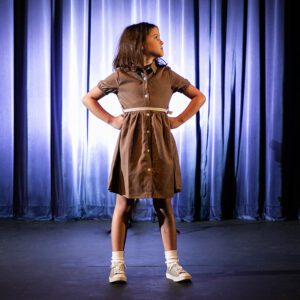 In October 2022,
Roald Dahl's "Matilda the Musical"
came to the CTA stage as the final mainstage production of the year.
One review shared
, "Director Atticus Cooper Boidy took a familiar but dark story and made it into a triumph for the young cast and their audiences." Sadly, this production was also felled by a virus—this time, the flu—and required canceling the first weekend of shows.
We closed the year with a return to our annual event, Breakfast with Santa, which once again entertained a sell-out crowd.
What's Coming in 2023?
There's a lot more in store at CTA during the upcoming year!
Auditions for our spring musical, "Once Upon a Mattress," will be held January 21-22, 2023, for ages 8-18.
"Peter and the Starcatcher," a magical tale of how Peter Pan came to be," runs from February 3-19, 2022—get your tickets now!
Brian Curry, "The Good Liar," will return to CTA for a family-friendly fundraising performance on March 4, 2023. Ticket on sale soon!
The aforementioned "Once Upon a Mattress," a hilarious musical retelling of the classic tale of "The Princess and the Pea," will run from May 5-21, 2023.
We'll have another amazing slate of summer camps—watch for registration to open in early January!
We can't continue to thrive without your support! Please consider making a year-end donation to help us in all of the amazing things we have in store in 2023.